performitory
investigating simaultenieties, rituals, and performances in housing

---
Performitory exists as a performance hall, a dormitory, and a play-scape for three distinct occupants: a priest, a drag queen, and a baby.

The form of Performitory follows the confluence of the three individual occupants. The building physically represents the characters of the space through three large formal gestures -- a cruciform shaped plan to represent the Priest and his system of beliefs, a section indicative of a stiletto to represent the Drag Queen fashions and performances, and a continuous path of tubes to represent and foster the Baby's movement and their curiosities.

Choreography is a crucial element of the Performitory as it dictates and defines rituals throughout the space. The presence of moving and auditory furniture objects within this space allows the rituals of the occupants to be performances in and of themselves. As furniture objects and the architecture shifts, so do the prescribed rituals within the building. Occupants are able to dance in tandem with the Performitory throughout the day in order to define and establish domestic rituals.

Simultaneity was a critical element in the design of the Performitory as the project is limited by a very small square footage requirement. Although many of the spaces within the building serve similar programs, the users are separated in time. There is only one bed in the space shared by both the Priest and the Drag Queen, however they operate on inverse sleep schedules. Because of this the two never have to fight for sheets! The performance beacon follows a similar role as lip-sync routine and church sermon happen during different times of the week. Other simultaneities within the space are a water basin for spiritual and physical cleansing and a desk for make-up application and confessionals.


---
project information
location: new york, new york
date: 2021
type: research, housing, cultural

---
credits
project team: danielle eke, ananya manian, jacob t. middleton


---
recognition
UTSOA Design Excellence winner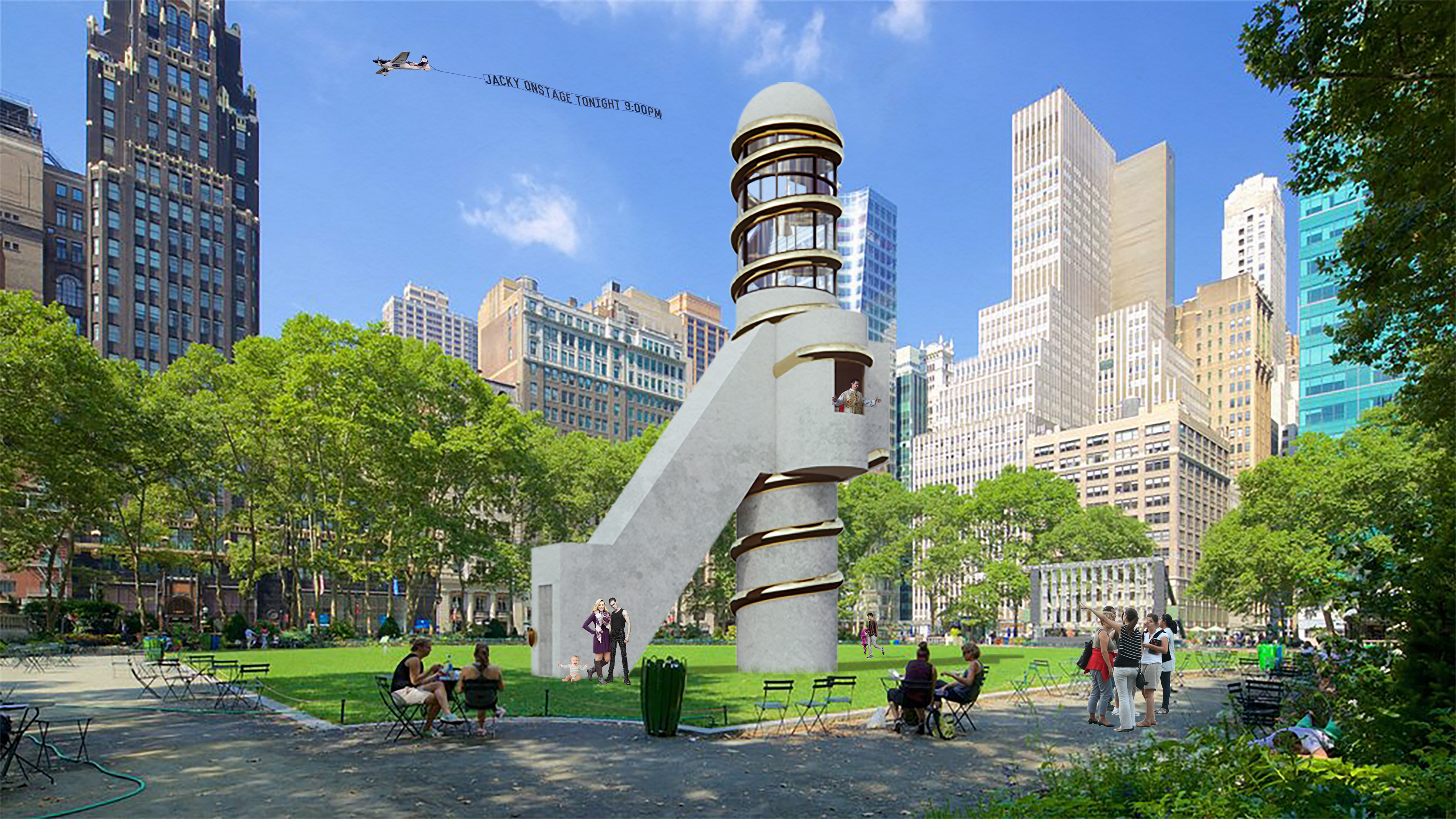 during early morning hours, while the drag queen is asleep, the priest gives a sermon from the performitory's pulpit. a couple leaves their baby at the performitory during the day to allow the infant to explore and learn about gender & performance in the context of home.

the performitory assumes a crucifix form in plan and resemables a stiletto high heel in section.


at night, the performitory transforms into a night club. the drag queen performs in the tower, broadcasting herself across the city.